Our site developers understand that an effective website must be compelling, easy to navigate, interactive and above all easy to find. ITCnet has built websites for a number of industries and organizations including manufacturing, food, retail, hospitality, financial, travel, professional and educational to name a few.
Websites You Can Maintain
Increasingly website owners are asking for the ability to maintain their own sites. If you would like to update text, images and other elements within your webpages we will build your site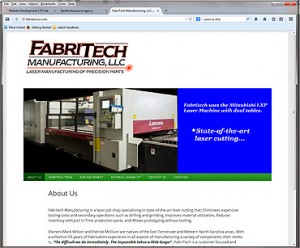 using WordPress a popular web tool that requires no special knowledge of html or the need for special software. As part of the site development project we will show you how to use WordPress to keep your site up to date.
Many of our clients don't have the time or staff to maintain a website and prefer to have us maintain and update it for them. We have built our business on being responsive to our client's needs, providing requested updates within minutes to hours of the request.
Websites Visitors Can Find
As discussed elsewhere, Search Engine Optimization is crucial to the success of your Web Presence. Your site will be constructed with the best SEO practices in mind. All elements of page development that can affect your placement in the search engines are carefully considered.
Responsive Websites
Your website whether viewed on a Desktop PC, Smartphone or Tablet needs to have a consistent look and be easy to navigate. Our team will build your site so that it is responsive to the device being used, giving visitors to your site a good experience no matter what device they are using.
Application and Database Programming
The ITCnet division of Ashton ITC has the skill set to make your web presence dynamic as well, offering programming skills that make it easy and enjoyable for your customers to do business with you. Whether you need a database, online course-ware, e-store, reservations system or any other online application we have the knowledge and expertise to help.