Social Media Integration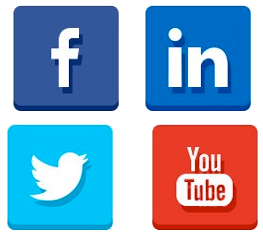 Many organizations have the belief that if they have a social media presence or a website presence they don't need the other. It is important to understand the different roles a website and a Social Media account play.
In addition to telling your organization's story in detail a website can be used to sell products and services online and/or provide an interactive environment where a customer can interact with you through a programming application on your site. A LinkedIn or FaceBook page can do neither.
When a post is made to a Social Media Account the information in that post is instantly broadcast to all of your friends and connections and even more importantly to their friends and connections. This post could for example be about a new product, service or event which has just been added to your website with a link to the relative page.
LinkedIn, FaceBook, Twitter, YouTube and other social networks when properly managed are an excellent source for bringing new customers to your website. And like a website these social network accounts need to be kept fresh with new information, images and postings.
Our Social Media Integration service is designed to coordinate your web presence with social media and keep them updated as warranted by managing these accounts for you in the following manner.
We open and manage Social Networking accounts for your organization if you do not already have them and/or manage any existing accounts you may have.

We monitor pertinent events that may be relative to your business and post those events to your Social Media accounts for you.

We contact you based on a mutually agreed schedule to inquire as to anything that should be posted.

We monitor posts made by others to your social media pages and remove any that might be detrimental.
This service allows you to realize the very real benefits of integrating your web and social media presence without the substantial cost in time and money by doing it in-house.